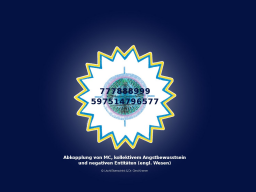 Ein Crashkurs in Nie mehr Ärgern.
The Work - aktives,gelebtes Loslassen.

Ich stelle Euch eine effektive Methode vor die ihr leicht und Mühelos anwenden könnt.
Einfache Fragetechniken führen dich durch Prozesse die auf altes Wissen zurück gehen.
Die Methoden sind in jeden Lebensbereich einsetzbar und leicht zu erlernen.

Ärger was ist Das?
Hast du dich schon mal gefragt warum du dich Ärgerst???

Wie werde ich gelassen,mutig und weise?

Was muss ich tun um Ärger und Frustration loszuwerden?
Was kann ich aus meinen Ärger lernen?

Lasse dich auf dieses Abenteuer ein.
The Work wird auch dein Leben Verändern.
Wir freuen uns auf dich.