How does Sofengo work?
The virtual classroom
The virtual class room offers many features for exciting webinars or consultations such as an interactive whiteboard for presentations and videos, live polls, YouTube videos, screen sharing, 4 moderator places and much more. Through the chat or your webcam you are in direct contact with the moderator and the other participants, This enables you to easily ask questions or exchange information.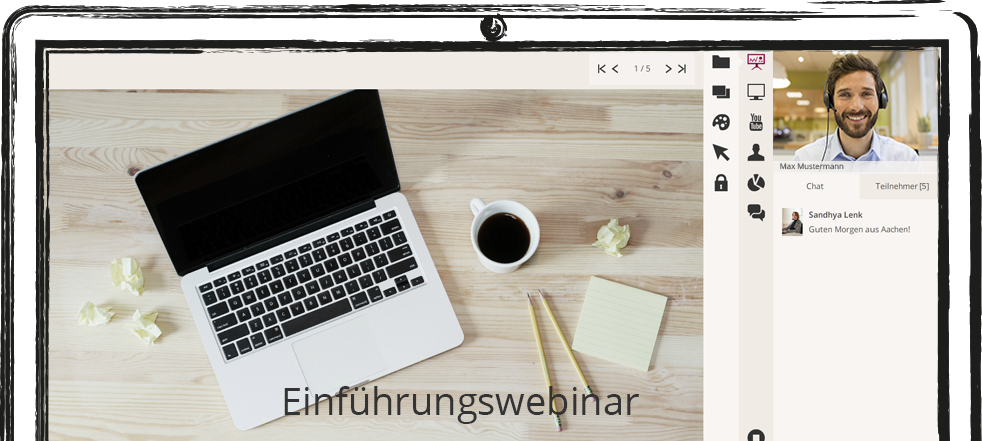 Equipment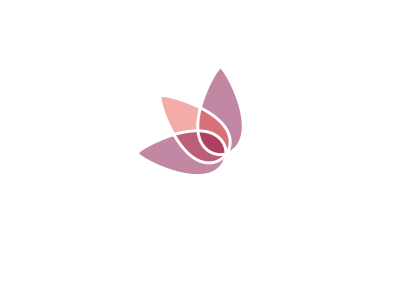 What do you need?
To participate in webinars on Sofengo is easy as pie. You don't need much and probably have the most already at home.
PC/Mac
DSL internet connection
Browser with Flash Plugin
Speakers/headphones (optional webcam and microphone or headset)
Use the system check to see if your computer is suitable.
Your advantages at a glance
Learn from home.
With Sofengo you can forget about travel and hotel costs. Learn from at home on the couch at any time.
Learn whenever you want.
The latest webinars will be shown on the Marketplace. However, in case there is no webinar suitable for you, just take a look at the variety of Recordings.
Start right away.
After free registration you can immediately participate in webinars. Discover today the large choice of webinar topics!
Find your field of interest quickly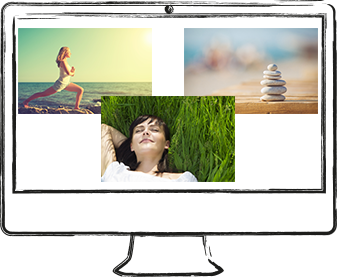 The marketplace
Would you like to improve your knowledge in a specific field or do you simply feel like rummaging a little bit? On the Sofengo Marketplace you can select your favorite theme and see all available webinars at a glance. Whether in the morning, at noon or in the evening - you determine the right time to expand your knowledge.
Become an online trainer
Offer webinars
Present your knowledge to thousands of potential participants live in public webinars on the Sofengo Marketplace, or privately held on your customised Academy. Offer fee-based online seminars and earn money with your knowledge.