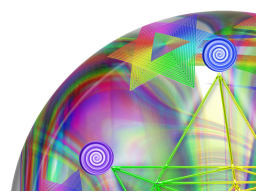 Für alle die wirklich die Wahrheit wissen wollen,
Die Ruhe in ihre Gedanken in ihren Kopf und in das Leben bringen möchten und das Dauerhaft.

The Work ist ein Weg die Wahrheit zu finden und zu Überprüfen ob etwas Wahr ist
Woher weisst du ob alles wahr ist was du gehörst oder Gelesen hast.

Was haben die Wahrheiten der anderen mit dir zutun???

Du kannst The Work auf alles anwenden was dir in deinen Leben begegnet.
Frieden in deinen Gedanken und in Dir.

Es geht um Bewustwerdung,nicht darum zu versuchen,deine Meinung zu ändern.
Schreibt einen Satz:
Er oder Sie sollte mich Lieben

Alles was uns im Aussen stört was wir nicht mögen,ist bei uns selbst zufinden.