Glücksspuren Akademie von Angelika Kindziora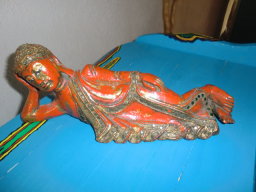 Mit The Work ist es auf magische Weise möglich, Gedanken zu hinterfragen und aufzulösen,die uns schon ein Leben lang prägen.Oft fragt man sich ,warum bestimmte Lebensumstände sich wiederholen und wie man aus diesem Hamsterrad aussteigen kann. The Work ist wie ein AHA Erlebnis, dass jeder auch zu Hause für sich selbst durchführen kann.
Ich möchte die Teilnehmer bitte,auf einem Zettel ein Problem zu notieren,dass ihm am Herzen liegt.(zB. warum werde ich gemobbt ?oder warum meldet er sich nicht oder,oder oder
Bei diesem Webinar handelt es sich um ein Basisseminar,auf dem nur die Grundlagen behandelt werden können.