Akademie von Kim Barkmann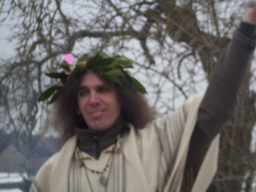 Schamanisches Reisen - Fantasie oder Realität?
In Trainings & Workshops > Emotions & Character
Video price:

5.00 € incl. VAT

Video duration:

2 hours and 32 minutes

Language:

German
A recording of this webinar is available.
Visionsreisen gehören zu den ältesten, bekannten schamanischen Arbeitsweisen. Hier soll es darum gehen, wie so eine Reise funktioniert, warum sie funktioniert, und welche Wirkungen zu erwarten sind.
Schamanisches Reisen - richtig angewandt - ist Schöpfungsarbeit. Probleme werden gelöst, Energien transformiert und neue, innere Welten werden erschaffen, was wiederum zur Veränderung der äußeren Welt führt. Denn: Bewusstsein ist alles! Die Materie folgt dem Bewusstsein. Verändern wir unser Bewusstsein durch schamanisches reisen, wird die Materie folgen.