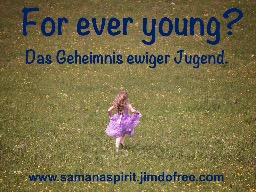 For ever young?
In Body & Soul > Health Promotion
Price:

for free

Number of participants:

maximum 10

Minimal attendance:

8

Application deadline:

2 hours before the start

Language:

German
Warum altern wir? Können wir den Alterungsprozess anhalten oder sogar umkehren und uns verjüngen? Ich sage Ja! Und ich verrate dir auch wie es geht.