Akademie von Donald Jaskolla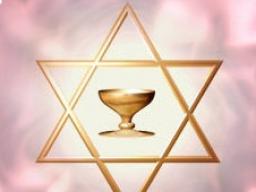 Das Licht des Herzens!
In Trainings & Workshops > Spiritual Workshops
Video price:

36.00 € incl. VAT

Video duration:

2 hours and 21 minutes

Language:

German
A recording of this webinar is available.
3 Intensivwebinare, Übungen für 21 Tage um dem Licht im Herzen zu begegnen.
Bist Du ein herzlicher Mensch?
Unsere spirituelle Entfaltung basiert letztlich ja auf unserem Herzensbewusstsein. Es ist der Schlüssel in viele intensive Einweihungen und Erfahrungen.
Wir kommen eigentlich alle irgendwann an den Punkt, dass wir erkennen, Herzbewußtsein muß immer wieder neu geübt werden.
Diese Übungen sind wie ein Weg, um wieder nach Hause ins Herz zu kommen!
Herzgewahrsein - Herzbewußtsein - Herzentfaltung - Herzensraum
Wir hatten fast alle schon mal die Erfahrung, wie wunderbar es sich anfühlt, wenn wir ganz im Herzen sind.
Aber gelingt uns das auch im Alltag? Bist Du in Deinem Herzen so verankert, dass es Dir gelingt dauerhaft im Herzbewußtsein zu sein?
Hörst Du die Stimme Deines Herzens so klar und deutlich, dass daraus eine spirituelle Führung entsteht?
Für Herzgeübte und alle Interressierten ist dieser Intensivkurs gedacht. Übungen für 21 Tage um dem Licht im Herzen zu begegnen.