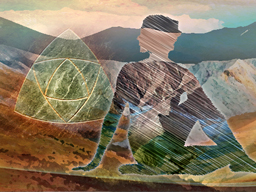 MACHT BERECHTIGT!
In Trainings & Workshops > Spiritual Workshops
Video price:

15.00 € incl. VAT

Video duration:

2 hours and 22 minutes

Language:

German
A recording of this webinar is available.
* Weltmächte: Europa in der Schußlinie
* Macht, Ohnmacht und Macht-Vakuum
* Dene Macht - kein Ziel, sondern ein Beginn
* Leben im Angesicht des Todes

Ich habe schon vergessen, dass dieses böse Wort MACHT immer noch
ein Schreckgespenst ist. Also gestattet mir eine Portion praxisbezogener
Werbung! Wir reihen heute auf diesen roten Faden diverse Themen auf:
vom Tier-Regen über den Weltkrieg bis hin zum Dritten Tempel...

Übrigens, wisst ihr schon, warum Folgendes gar nicht funktioniern kann:
Verantwortung übernehmen, Weiblichkeit erwecken, in die Macht gehen,
eigene Magie entdecken, Selbstliebe stärken und Blockaden loslassen?
Und warum die Welle keine Erlösung ist? Alles schlechte Neuigkeiten?
Lasst uns das begreifen. Dann gibt es auch jede Menge guter Nachrichten.

Am Ende des Webinars eine gemeinsame magische Live-STEUERUNG.