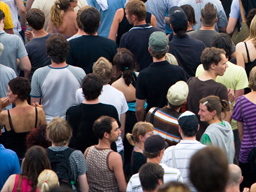 RAUS aus dem LABYRINTH !
In Trainings & Workshops > Spiritual Workshops
Video price:

15.00 € incl. VAT

Video duration:

4 hours and 31 minutes

Language:

German
A recording of this webinar is available.
* Beziehungs-Netzwerk und der Selbstbezug
* Die allgegenwärtigen Automatismen
* Muster, Emotionen und "richtige" Reaktionen
* Leichte radikale Optimierung

Menschen sind Weltmeister in unzähligen Facetten der BE-Ziehung.
Wie sieht es denn mit der anderen Seite der Medaille aus?
Mit der ENT-Ziehung?

Eine enorme Menge an Zeit, Energie und Aufmerksamkeit wird auf das
Aufrechterhalten, Umstrukturieren und Pflegen von Beziehungs-Kontext
angewendet - und das betrifft nicht nur seine soziale Komponente.
Na und? Ist doch wichtig! Wir sind ja alle Teilnehmer des Spiels!
Ach wirklich? Sind wir das?

Wir machen heute einen Check und wundern uns: wieviel Beziehungs-
Arbeit stecken wir in die Angelegenheiten, die es gar nicht brauchen :-)
Und RESET. Es ist erstaunlich, was für Ressourcen dadurch frei werden..