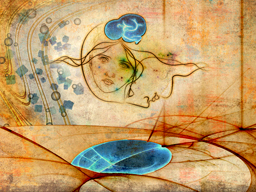 ZEIT, dass sich WAS dreht?
In Trainings & Workshops > Spiritual Workshops
Video price:

15.00 € incl. VAT

Video duration:

2 hours and 33 minutes

Language:

German
A recording of this webinar is available.
* Gaia hat uns schon immer geliebt... Oder?
* Der Schöpfer ist auf unserer Seite... Oder?
* Wollen wir noch die Münze mit zwei Adlern?
* Superleistung als eine böse Überraschung

Das Leben geht immer weiter - nach jeder Katastrophe.
Das ist die eine Wahrheit. Die Andere lautet: es ist schon immer
grandios schiefgegangen. Misslungene Varianten der Schöpfung werden
mit einem radikalen Cut beendet, und eine neue Realität wird kreiert.

Verluste an Wissen und Erfahrung sind bei jedem Epochen-Reset immens.
Was genau steht jetzt auf dem Spiel und was wäre der kollektive Preis?
Was genau ist jetzt anders? Und - warum wir diesmal gewinnen werden.

Demiurg, Gaia, Regna und Mensch - eine äusserst komplizierte Beziehung.
Nur der Mensch im neuen Format bringt einen konkrete Wende. Aber WIE?