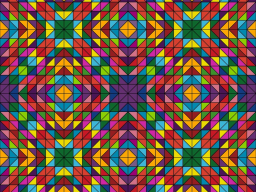 Astrologie lernen: Aspektfigur "Großes Trigon"
In Trainings & Workshops > Astrology
Video price:

25.00 € incl. VAT

Video duration:

1 hour and 21 minutes

Language:

German
A recording of this webinar is available.
Aspekte zwischen Planeten bilden in manchen Horoskopen regelrechte Figuren, die wir auf einen Blick im Horoskop erkennen. In diesen bildhaften Mustern versteckt sich viel geballte Information!

Wenn wir eine solche Aspektfigur zu nutzen und zu deuten wissen, haben wir bereits einen sehr guten Deutungszugang zu einem Horoskop. Wir kennen dann bereits wichtige Talente, Herausforderungen und Lebensthemen des Horoskopeigners. Es sind Themen, die sein ganzes Leben prägen werden.

Lerne in diesem Video das große durchlaufende Trigon kennen und deuten!

Die Serie wird fortgesetzt und eignet sich für Menschen mit astrologischen Grundkenntnissen der Häuser, Planeten, Zeichen und Aspekte. Falls du dir diese Grundkenntnisse aneignen oder dein Grundwissen auffrischen möchtest, findest du alle nötigen Videos dazu hier: http://www.astrologie-koeln.de/kompaktkurs-astrologie/

****************************************************************************


Alle Webinare mit Sabine: https://www.sofengo.de/academy/Sabine.Bends

Sabines Website:
https://www.astrologie-koeln.de

Sabines Planetentipps auf facebook:
https://www.facebook.com/planetentipps

Bildquelle: Pixabay mit herzlichem Dank!