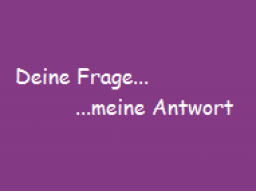 Deine Frage - Meine Antwort!
In Consultation > Other
Video price:

for free

Video duration:

1 hour and 2 minutes

Language:

German
A recording of this webinar is available.
In diesem Webinar habt ihr die Möglichkeit Fragen zu stellen.

Fragen, auf die ihr vielleicht schon seit langem eine Antwort sucht.
Fragen in Bezug auf ein bestimmtes Thema, in das ihr gerne mehr Klarheit bringen möchte.
Fragen zur aktuellen Weltlage.
Fragen in Bezug auf eure spirituelle Entwicklung.
Fragen den Aufstieg der Menschheit und der Erde betreffend.
Fragen die Heilung betreffen usw.

Ich werde in diesem Seminar mein Wissen und meine Erkenntnisse mit euch teilen und euch eure Fragen gerne beantworten!

In diesem Rahmen werde ich jedoch keine persönlichen Fragen, sondern NUR allgemeine Fragen beantworten, so das alle Teilnehmer, die möglicherweise ähnliche Fragen haben, ebenso Antworten und mehr Klarheit finden können.