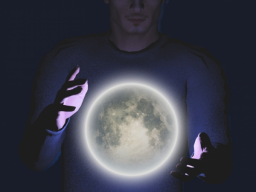 A recording of this webinar is available.
Souls never die because energy never dies. Souls only change their forms.
Knowing that life is so much greater than our limited every day consciousness can comprehend initiates a satisfying feeling and deference to creation. Astral projections are a possible way for this special experience.

In this webinar you can discover possibilities of how to get in contact with dearly deceased or how to get a direct contact with astral worlds. You can ask me questions about astral worlds, death experiences or how to contact deceased persons.

Enhance your mind and find out how these technologies and methods enlarge your consciousness and help to reach healing within your soul.

Date:
4PM - 5PM in USA, New York
3AM - 4AM in Australia, Sydney
1AM - 2AM in India

The webinar will be recorded on video.