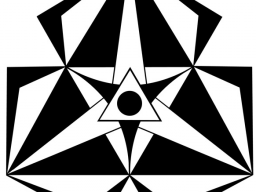 Reconnectionfrequenzen-Kennenlernen
In Body & Soul > Health Promotion
Video price:

29.00 € incl. VAT

Language:

German
A recording of this webinar is available.
Reconnectionfrequenzen bestehen aus Licht, Information, Schwingung und ganz eigenen Frequenzen.
Wir stellen sie Euch vor und Ihr könnt euch rein fühlen.

Sie sind neu, weil sie erstmalig hier auf Erden uns zur Verfügung stehen.
Alt Uralt, weil sie aus dem Universum kommen.

Aus der QUELLE ALLEN SEINS
Sie sind nun da.

Sie gehören allerdings nicht in die Kategorie: "Quantenheilung to go" und setzten ein bewusstes menschliches und achtsames Sein voraus, welches zu seinem wahren Ursprung kommen möchte.

Für jeden der diese Frequenzen erleben möchte.

Es gibt ein Zuhause, einen Raum, in dem die hohen Schwingungen der neuen Frequenzen wirken. Dort sind Körper, Geist und Seele in Balance. Dort schwingen Liebe, Licht und innerer Frieden.

Martina und ich Übertagen Euch eine halbe Stunde diese Wunderbare Frequenz.
Super Kraftvoll.
Durch die Behandlung können energetische Blockaden auf all deinen Ebenen gelöst werden und du kannst wieder mehr Freude und Liebe spüren. Du verspürst das Gefühl von Harmonie und Warmherzigkeit sowie Glückseeligkeit und inneren Frieden.



Hinweis: Jede Art von Benutzung der energetischen Anwendungen geschieht auf eigene Verantwortung des Teilnehmers. Ich gebe keine Heilversprechen ab! Wie die meisten Naturheilverfahren werden die Behandlungen von der Schulmedizin nicht anerkannt. Sie gehört nicht zum allgemeinen medizinischen Standard. Eine energetische Beratung ist keinerlei Ersatz für ärztliche Diagnosen und Therapien und entspricht keinesfalls einer ärztlichen Behandlung oder einem heilkundlichen Beistand im Sinne des BGB und anderer Gesetzesteile.