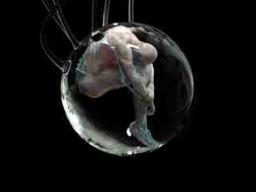 Außerkörperliche Erfahrungen erlernen & erfahren
In Trainings & Workshops > Energetic Consultation
Video price:

5.00 € incl. VAT

Video duration:

1 hour and 15 minutes

Language:

German
A recording of this webinar is available.
Außerkörperliche Erfahrungen (Astralreisen) / Out of Body Experiences (OBE):

Ausserkörperliche Erfahrungen sind schon seit einiger Zeit eine Form der Bewusstseinserweiterung, die auch in das Interesse der Wissenschaft gerückt ist. Bereits seit einigen Jahrzehnten untersuchen Forscher mögliche Erklärungen für Out Of Body Erfahrungen beziehungsweise Out of Body Experience (OBE) – wie es im englischen Original heißt.

Das Phänomen, dass sich die Seele vom Körper lösen kann und auf einer höheren Bewusstseinsebene eigene Erfahrungen und Erkenntnisse sammelt, fasziniert die Menschen auf der ganzen Welt.

Lerne spannendes Wissen und Techniken über Seelenwanderungen die dir dabei helfen dein Bewusstsein zu erweitern.

In diesem Webinar kannst du deine Fragen live stellen- ein spannendes Webinar über die unsichtbaren und doch realen Welten!

Dieses Webinar ist für Anfänger und Fortgeschrittene gleichermassen geeignet.