Akademie von Friedrich Zaunschirm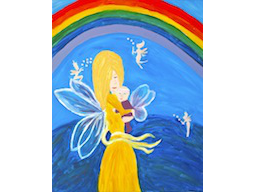 Inneres Kind, DIE VERSÖHNUNG
In Trainings & Workshops > Energetic Consultation
Video price:

15.00 €

Video duration:

1 hour and 2 minutes

Language:

German
A recording of this webinar is available.
In Trance wirst Du Selbstliebe und Befreiung spüren. Nimm dieses wundervolle Gefühl mit in den Alltag. Akzeptiere Dich wie Du bist und versöhne Dich mit Dir selbst.

Du benötigst nur einen Computer mit Lautsprecher (besser Kopfhörer), keine Kamera, kein Mikrofon.
Teilnehmerliste und Chat sind "nicht öffentlich". Du kannst Dich anonym und frei äußern.

Alles ist Liebe
Friedrich


KOSTENLOSER VIDEOKURS:
"Meisterhaft leben durch Imagination"
http://www.imagination.friedrichzaunschirm.com

Website:
http://www.friedrichzaunschirm.com

Channelings and more:
http://www.facebook.com/Engelwelle


ACHTUNG!
Bitte vor der Trance gemütlich hinlegen oder hinsetzen. 4 Stunden vorher keinen Kaffee trinken. An diesem Tag auf alkoholische Getränke verzichten. Sicherstellen, dass man während der Trance nicht gestört wird. Im Anschluss 72 Stunden mit niemanden darüber sprechen, da das Unterbewusstsein in den darauffolgenden Nächten noch Prozesse durchführt. Danach kann alles erzählt werden. Wenn sich jemand in ärztlicher oder psychotherapeutischer Behandlung befindet, dann unbedingt mit dem Behandler vorher abklären ob man in einem Trancezustand sein darf. Jeder Teilnehmer übernimmt die Verantwortung für sich selbst.