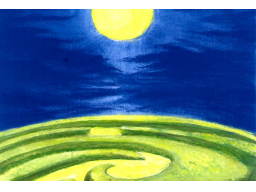 Die sabischen Symbole. Was sie bedeuten, wie man sie einsetzt.
In Trainings & Workshops > Astrology
Language:

German

Video price:

14.00 € incl. VAT

Video duration:

1 hour and 32 minutes
A recording of this webinar is available.
In den 20ern des letzten Jahrhunderts begannen der Astrologe Marc Edmund Jones (1888 - 1980) und die medial begabte Elsie Wheeler (1887 - 1938) allen 360 Graden des Tierkreises eine bildhafte Symboldeutung zuzuordnen. Daraus sind die sabischen Symbole geworden, kurze Beschreibungen manchmal abstrakter, manchmal sehr konkreter Situationen, Bilder, Ereignisse, Lebensmomente. Zwei Beispiele:
1° Widder: "Ein Komiker unterhält eine Gruppe."
6° Krebs: "Zwei Feen in einer Mondnacht."

Jeder einzelne Tierkreisgrad erhält durch diese Beschreibung noch mal eine eigenständige Bedeutungsebene.

Wie lassen sich diese Gradzuschreibungen nun in die Horoskopdeutung sinnvoll integrieren?

Sie erfahren in dem Webinar
- was es mit den sabischen Symbolen auf sich hat
- wie Sie die Symbole als Ergänzung zur Radixdeutung nutzen können
- welcher Einsatz sinnvoll und hilfreich ist
- wo die Grenzen der sabischen Symbole liegen

Das Webinar dauert mind. 1, max. 1,5 Stunden.