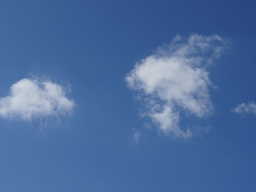 Alles, was ich über vergangene Leben wissen möchte!
In Body & Soul > Reincarnation
Video price:

for free

Video duration:

1 hour and 10 minutes

Language:

German
A recording of this webinar is available.
Fragen Sie, was Sie wollen. Fragen Sie, was Sie interessiert.
Wir stehen nach einer kurzen Einführung Rede und Antwort.

Warum bin ich hier, und wie kann ich das mit Sicherheit in Erfahrung bringen?
War ich schon einmal hier oder vielleicht sogar öfter? Kann oder werde ich wiederkommen?
Wie oft? Wann und mit wem? Wie bringe ich das in Erfahrung?
Man hört, dass die Rückführungen gefährlich seien, stimmt das?
Woran erkenne ich die Folgen von Inkarnationen?
Fragen über Fragen, stellen Sie uns die Ihre!

Wir haben es uns zur Aufgabe gesetzt, Menschen ideologiefrei, ohne religiöse Vorbehalte und sachlich zu informieren.

Damit das Rätsel "Wiedergeburt" kein Rätsel bleibt.

DAS ONLINESEMINAR WIRD AUFGEZEICHNET UND IST WEITERHIN AUF SOFENGO ALS "KONSERVE" ABRUFBAR.