Akademie von Daniela Christina Planzer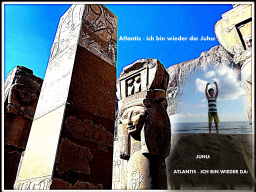 Impuls-Webinar - DER RUF VON ATLANTIS NACH RÜCKVERBINDUNG!
In Body & Soul > Meditation
Video price:

for free

Video duration:

1 hour and 35 minutes

Language:

German
A recording of this webinar is available.
Hast du manchmal eine Sehnsucht, die du kaum beschreiben kannst, in dir? Möchtest du dich wieder GANZ FÜHLEN und dich leben?
Mein Herzenswunsch ist es viele Herzmenschen an diesem Abend in die Rückverbindung mit Atlantis zu führen. Als Atlantis unterging gab es Abspaltungen, die geheilt werden möchten und jetzt wieder zurück möchten. Bist du bereit, das wahre Erbe von Atlantis in dir zu fühlen und zu aktivieren? Wir werden uns mit dem kollektiven Feld von Atlantis verbinden, alte Manipulationsenergien auch in der DNA erlösen und eine Heilreise nach INNEN mit Meditation machen. Das Webinar dauert ca. 75 bis 90 Minuten.
Ich freue mich auf dich!