Akademie von/Academy of Damien Wynne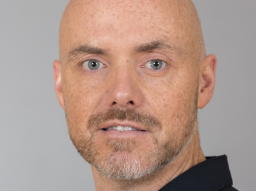 Setze Dich an 1. Stelle/Put Yourself 1st
In Body & Soul > Meditation
Video price:

19.00 € incl. VAT

Video duration:

1 hour and 13 minutes

Language:

English
A recording of this webinar is available.
Are you losing energy?
Are you feeling your always 2nd best?
Everyone else is getting the results of your work?
You are missing your goals?

And have no idea why?

Damien will be supporting you to reset the subconscious and all imbalance
to support you to accept to be 1st in your life.

Results
Receiving whats there for me,
Feeling more centered, alive and appreciated.
Healthy balance and boundaries.
More flow of abundance

7 pm - 9 pm German time
**********************************
Verlierst du Energie?
Fühlst du dich immer als Zweitbester?
Alle anderen bekommen die Ergebnisse Deiner Arbeit?
Du verpasst Deine Ziele?
Und hast keine Ahnung warum?

Damien wird Dich dabei unterstützen, das Unterbewusstsein und alle Ungleichgewichte zurückzusetzen und so neu auszurichten, dass es Dich dabei unterstützt, Dich selbst darin anzunehmen der Erste in deinem Leben zu sein.

Mögliche Ergebnisse:
Erhalten, was für mich da ist.
Sich zentrierter, lebendiger und geschätzter fühlen.
Gesundes Gleichgewicht und Grenzen.
Mehr Fluss in der Fülle

Das Webinar wird im Chat vom Englischen ins Deutsche übersetzt.