Akademie von/Academy of Damien Wynne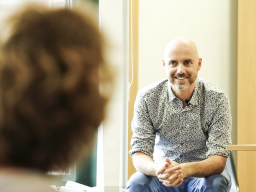 Gehirn-Fitness / Brain Gym Part 2
In Body & Soul > Creativity & Inspiration
Video price:

19.00 € incl. VAT

Video duration:

1 hour and 13 minutes

Language:

English
A recording of this webinar is available.
Resetting the Amygdala, the pineal gland and working with the brain to stimulate the brain for direct connection with yourself, without any subconscious belief systems, so that you can be more you, take more action, are more clear and more focused.

Part 2 of a two part webinar series. Part 1 took place on Sunday, January 19th, 7 p.m.Both parts can be booked independently.

7 8 pm German time
***************************
In diesem Webinar wird Damien die Amygdala* und die Zirbeldrüse* neu ausrichten und mit dem Gehirn arbeiten, so dass Dein Gehirn sich wieder öffnen kann für die direkte Verbindung mit Dir selbst - ohne die unterbewussten Glaubenssysteme kannst Du mehr Du selbst sein, kannst klarer und konzentrierter agieren.

Teil 2 einer zweiteiligen Webinar-Serie. Teil 1 fand statt am Sonntag, 19. Januar, 19 Uhr
Beide Teile können unabhängig voneinander und jeweils auch noch nachträglich gebucht werden.


* Die Amygdala (Corpus amygdaloideum oder Mandelkern) ist ein Teil des limbischen Systems im Gehirn. Diese Hirnregion regelt emotionale Äußerungen. Vor allem die Entstehung von Angstgefühlen ist im Mandelkern verankert.
* In der Zirbeldrüse (Epiphyse), die in der Mitte des Gehirns liegt, wird das Hormon Melatonin gebildet. Dieses Neurohormon wird bei Dunkelheit gebildet und in Blut und Liquor freigesetzt, so überwiegend nachts. Melatonin beeinflusst den Schlaf-Wach-Rhythmus und andere zeitabhängige Rhythmen des Körpers.

Das Webinar wird im Chat vom Englischen ins Deutsche übersetzt.