Akademie von/Academy of Damien Wynne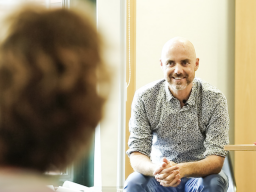 Erster Schritt zum beruflichen Erfolg / First Step for your business
In Körper & Seele > Meditation
Video price:

22.00 € incl. VAT

Video duration:

1 hour and 59 minutes

Language:

English
A recording of this webinar is available.
In this webinar Damien will support you to clear any low self esteem, insecurities and fears about moving forward. He will help you to open up the space to ground your creative abilities and core power for the expansion of your business and financial path ahead.

7 pm - 9 pm German time
************************************
In diesem Webinar wird Damien Dich dabei unterstützen, Unsicherheiten, geringes Selbstwertgefühl, und Ängste in Bezug auf mutiges Voranschreiten zu beseitigen. Er wird Dir helfen, den Raum für Deine kreativen Fähigkeiten zu öffnen und Deine Schaffenskraft anzuregen bezüglich Deines beruflichen und finanziellen Lebensrahmens.

Das Webinar wird im Chat vom Englischen ins Deutsche übersetzt.