Akademie von/Academy of Damien Wynne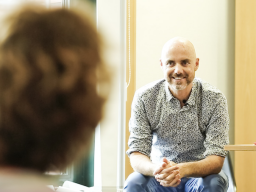 Neujahrs-Vorbereitung / New years prep
In Body & Soul > Meditation
Video price:

19.00 € incl. VAT

Video duration:

1 hour and 22 minutes

Language:

English
A recording of this webinar is available.
Finishing up the loose ends before the new year.

Untangling whats blocking you and coming up over the Christmas.
Clearing the flu from your system and working on the lungs.

Getting ready for a promising New Year!
******************************************

Lass uns all die losen Enden vor dem neuen Jahr zusammenführen.
Damien wird Dir helfen, das zu entwirren, was dich blockiert, und was über Weihnachten auftauchen mag.
Und er wird Dich unterstützen, Erkältungen aus Deinem System zu klären und speziell an der Lunge arbeiten.

Mach Dich bereit für ein verheißungsvolles Neues Jahr!