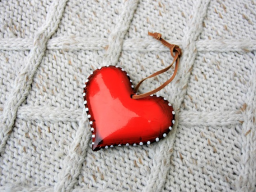 Valentinsspecial! Einzelsitzung 65 Min- VortexHealing® Divine Energy Healing
In Körper & Seele > Meditation
Date:

auf Anfrage

Language:

German
VALENTINSSPECIAL! Gültig nur dieses Wochenende, 15.2.-16.2.20!
Einzelsitzung VortexHealing - 65 Minuten.
Ideal als Geschenk für Dich selbst oder Deine Lieben!
Frage mich gerne nach weiteren Terminen.

DEUTSCH (ENGLISH BELOW): VortexHealing® arbeitet mit der Transformationskraft des göttlichen Lichts und des Bewusstseins und kann extrem tiefe körperliche, emotionale und karmische Probleme und alle Aspekte des körpereigenen Energiesystems beeinflussen und freisetzen.
Diese Arbeit ist intensiv und effektiv und wirkt meistens noch lange nach der Sitzung.

Eine Einzelsitzung ist 70 Minuten lang. Du kannst Dir aussuchen, woran Du gerne arbeiten möchtest. Einige Beispiele sind:
- Entspannung und Ausgleich der Körpersysteme/ Stressabbau
- Stärkung der Körpersysteme
- Freisetzung von emotionalen und spirituellen Blockaden, wie zum Beispiel Wut, Trauer, niedriger Selbstwert, einschließlich der Arbeit an tiefen Traumata, Transformation von Mustern wie Schlaflosigkeit, Angstmustern, Suchtmustern, u.a.
- Klärung, Reinigung und Stärkung des Chakrasystems
-Lösen von blockierenden Mustern in Beziehungen
-Genetische Transformationen
-Die individuelle Göttliche Verbindung finden und vertiefen

Bitte kontaktiere mich bei Fragen, oder für weitere Termine oder schaue auf meiner Webseite unter http://danielahoff.org/language/de/vortexhealing-energy-healing/

BITTE VORM BUCHEN LESEN:
Wenn Du eine Sitzung oder Lesung mit Daniela Hoff buchst, stimmst Du zu, dass die Techniken, die Daniela Hoff benutzt starke, tiefgehende Energiearbeit sind.
Verschiedene Probleme, zum Beispiel physisch oder emotional, können gemildert werden. Tiefe mystische Erlebnisse können auftreten, sowie lebensverändernde Erkenntnisse.
Aber manchmal können unterdrückte Emotionen oder körperliche Spannungen genügend Energie erhalten, dass sie an die Oberfläche geschoben werden, um damit gelöst werden zu können, und dieser Prozess kann verschiedene emotionale oder körperliche Symptome hervorrufen. Das ist normal und alles Teil des Transformationsprozesses.
Du stimmst zu, persönliche Verantwortung für mögliche physische oder emotionale Symptome zu übernehmen, die als Teil des Arbeitsprozesses entstehen können.
Du stimmst ausserdem zu, persönliche Verantwortung zu übernehmen, wenn es nötig sein sollte medizinische Behandlung aufzusuchen.
Du verstehst, dass Daniela Hoff weder Ärztin noch Psychotherapeutin ist und dass sie weder Medizin noch Psychotherapie ausübt. Obwohl Daniela Hoff möglicherweise über Körperenergetik und Köperbewusstsein, im Bezug auf Krankheit und/ oder psychische Gesundheit spricht, ist das nicht als Ratschlag für jegliche medizinische Vorgehensweise oder psychische Gesundheit gedacht.
Du verstehst und bist damit einverstanden, dass die Energiearbeit keine medizinischen Behandlung oder Beratungen ersetzt.
Du übernehmst die Verantwortung, Daniela Hoff von bekannten körperlichen, emotionalen und geistigen Krankheiten, und Medikamenten, die Du einnimmst, zu unterrichten, die diese Arbeit beeinträchtigen würden und ihr von eventuellen Änderungen im Verlauf der gemeinsamen Arbeit berichten.
Du verstehst, dass Zahlungen für Sitzungen nicht für spezifische, bestimmte Ergebnisse sind, sondern für die Zeit die die Praktizierende mit Dir arbeitet.


ENGLISH: PRIVATE SESSION - VORTEXHEALING® DIVINE ENERGY HEALING 70 min
VortexHealing® works with the transformational power of divine light and consciousness and can impact and release extremely deep levels of physical, emotional and karmic issues, and all aspects of the bodys energy system.
The work is intensiv and effective and works often long after the session.
In a private session you can choose, what you would like to work on. Examples are:
-relaxing, balancing and energizing of the body
-release of emotional and spiritual blocks, including work on deep trauma, transforming patterns such as insomnia, fear patterns, addictive patterns, etc..
-clearing the chakra system
-clearing blocks in relationships
-genetic modifications
-finding and deepening in the individual Divine Connection

For more info, please message me or check out my website here: http://danielahoff.org/language/en/vortex-healing-energy-healing/

PLEASE READ BEFORE BOOKING:
When booking a session or reading with Daniela Hoff, you agree, that the techniques used by Daniela Hoff are powerful tools for transformation. Certain problems, either physical or emotional, may be alleviated. Deep mystical experiences can occur, as well as life-change realizations. But sometimes, suppressed emotions or physical tensions may receive enough healing energy to be pushed to surface, so they can be released or resolved, and this process may create various emotional or physical symptoms. It is all part of the process.
You agree to take personal responsibility for whatever physical or emotional symptoms may arise as part of the healing process of receiving treatments with Daniela Hoff, as well as to take responsibility for seeking medical treatment when you perceive it is necessary.
You understand that Daniela Hoff is neither a medical professional nor a psychotherapist and that she is practicing neither medicine nor psychotherapy. Although she may comment on the nature of body energetics and consciousness in relation to disease and mental health, it is understood that these comments are not intended as advice for any course of action for any medical or mental health
issues that you may have. You understand and agree that the Energy Healing treatments do not take the place of medical treatment or evaluations, when needed.
You take responsibility for informing Daniela Hoff of all my known physical, emotional and mental conditions and medications, that would affect this work and will keep her notified of any updates or changes.