Akademie von/Academy of Damien Wynne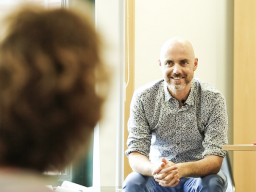 Zyklen abschliessen / Completing cycles
In Body & Soul > Meditation
Video price:

19.00 € incl. VAT

Video duration:

1 hour and 56 minutes

Language:

German
A recording of this webinar is available.
Really growing and becoming conscious of old cycles and becoming aware of what you want to step out of.
Reflecting from and integrating what you have learned in this cycle so that you dont have to repeat it again and instead being able to consciously entering the new.

7-9 pm German time
*****************************************
Wirklich wachsen und Dir alter Zyklen bewusstwerden und Dir bewusstwerden, woraus Du aussteigen möchtest. Reflektiere und integriere das, was Du in diesem Zyklus gelernt hast, damit Du es nicht noch einmal wiederholen musst und stattdessen bewusst in das Neue eintreten kannst.

Die Webinare werden im Chat vom Englischen ins Deutsche übersetzt.
---------------------
Buchhalterischer Hinweis:
---------------------
Die von Sofengo automatisch ausgestellten Rechnungen über bezahlte Webinar-Buchungen enthalten keine Mehrwertsteuer. Wenn Du eine Rechnung mit ausgewiesener Mehrwertsteuer brauchst (nur relevant für Firmenkunden) wende Dich bitte an: anne@damien-wynne.de.