Akademie von/Academy of Damien Wynne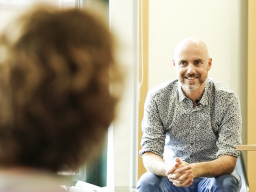 The Beauty of Self-Love / Die Schönheit von Selbst-Liebe
In Body & Soul > Meditation
Video price:

11.00 € incl. VAT

Video duration:

1 hour and 32 minutes

Language:

English
A recording of this webinar is available.
==========================
ACHTUNG SCHLECHTE TON-/QUALITÄT:

Daher gibt es das Webinar zum Sonderpreis von 11,- € statt 33,- €
==========================



Damien will open a space for more acceptance of yourself, of intimacy and strengths.
He will support you with all the benefits of opening in your life the acceptance of your self-love and beauty.

☆ ☆ ☆ ☆ ☆

Damien wird den Raum öffnen für mehr Selbst-Akzeptanz, Intimität und Stärke.
Er wird Dich dabei unterstützen, Dich in Selbstliebe und in Deiner eigenen Schönheit anzunehmen.




---------------------
Buchhalterischer Hinweis:
---------------------
Die von Sofengo automatisch ausgestellten Rechnungen über bezahlte Webinar-Buchungen enthalten keine Mehrwertsteuer. Wenn Du eine Rechnung mit ausgewiesener Mehrwertsteuer brauchst (nur relevant für Firmenkunden) wende Dich bitte an: anne@damien-wynne.de.