Akademie von Sonja Solve Schneider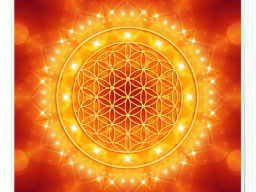 Die "Blume des Lebens"
In Body & Soul > Health Promotion
Price:

25.00 € incl. VAT

Number of participants:

maximum 5

Application deadline:

2 hours before the start

Language:

German
Die Blume des Lebens

Die Blume des Lebens ist ein Symbol für das gesamte Wissen des Seins, und dieses Symbol wird in den Lichtkörper und in das Herz einer Person eingepflanzt.
Bei einem verantwortungsvollen Umgang mit den Möglichkeiten, die der Zugang zu diesem Wissen uns eröffnet, ist sie wie ein Schlüssel zur eigenen Heilung und Gesundheit und zur persönlichen Weiterentwicklung!

Die Blume des Lebens ist die bildliche Darstellung
der heiligen Schöpfungs-Matrix.
Sie erschließt dem Eingeweihten die Gesetzmäßigkeiten der gesamten Schöpfung.

Jesus der Christus selbst, wird Euch Die Blume des Lebens in Eueren Lichtkörper und Herz einpflanzen.

Ein wahres göttliches Geschenk.

Hierzu möchte ich Euch herzlich einladen!