Akademie von/Academy of Damien Wynne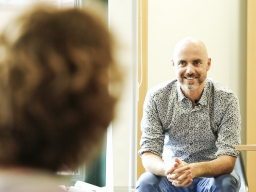 Fußabdrücke der Menschen auf der Erde / Mens footprints on Earth
In Body & Soul > Meditation
Video price:

19.00 € incl. VAT

Video duration:

1 hour and 59 minutes

Language:

English
A recording of this webinar is available.
Meditation for opening and awakening a new level of alignment and responsibility
to bring back into balance our footprints on Mother Earth.

☆ ☆ ☆ ☆ ☆

Meditation zum Öffnen und Erwecken einer neuen Ebene der Ausrichtung und Verantwortung,
um unsere Fußabdrücke auf Mutter Erde wieder ins Gleichgewicht zu bringen.




---------------------
Buchhalterischer Hinweis:
---------------------
Die von Sofengo automatisch ausgestellten Rechnungen über bezahlte Webinar-Buchungen enthalten keine Mehrwertsteuer. Wenn Du eine Rechnung mit ausgewiesener Mehrwertsteuer brauchst (nur relevant für Firmenkunden) wende Dich bitte an: anne@damien-wynne.de.