Akademie von/Academy of Damien Wynne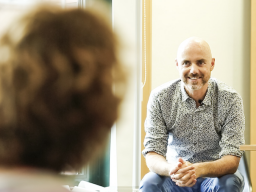 Die Zeit meistern / Mastering Time
In Body & Soul > Meditation
Video price:

19.00 € incl. VAT

Video duration:

1 hour and 57 minutes

Language:

English
A recording of this webinar is available.
How can you be the most productive timekeeper for yourself? Three ways to boost your productivity in time-keeping and scheduling.

Damien will support you become more aware of your organization in your daily life. You can learn how to leave behind hesitation or procrastination, or how you deal with self-made distractions that keep you from taking action and finally living your creativity and full power.

☆ ☆ ☆ ☆ ☆

Wie könntest du der produktivste Zeit-Nehmer für Dich selbst sein? Drei Möglichkeiten zur Steigerung Deiner Produktivität bei der Zeitplanung.
Damien wird Dich dabei unterstützen, Dir Deiner Organisation im täglichen Leben bewusster zu werden. Du kannst erfahren, wie Du Zögern oder Aufschieberitis hinter Dir lässt, oder wie Du mit selbstkreierten Ablenkungen umgehst, die Dich davon abhalten, in Aktion zu treten und endlich Deine Kreativität und volle Kraft zu leben.




---------------------
Buchhalterischer Hinweis:
---------------------
Die von Sofengo automatisch ausgestellten Rechnungen über bezahlte Webinar-Buchungen enthalten keine Mehrwertsteuer. Wenn Du eine Rechnung mit ausgewiesener Mehrwertsteuer brauchst (nur relevant für Firmenkunden) wende Dich bitte an: anne@damien-wynne.de.