Akademie von/Academy of Damien Wynne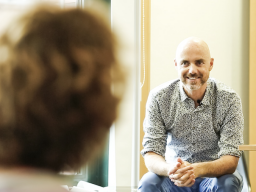 Klare Entscheidungen treffen/Making Clear decisions
In Body & Soul > Meditation
Video price:

19.00 € incl. VAT

Video duration:

1 hour and 28 minutes

Language:

English
A recording of this webinar is available.
Open a deeper connection with your core being and having the ability to make decisions from your innermost truth.
Damien will support you to achieve the results of clear decision-making in your daily life decisions, which are matching your sole purpose.

☆ ☆ ☆ ☆ ☆

Öffne eine tiefere Verbindung zu Deinem ursprünglichen Wesen und erlange dadurch die Fähigkeit, Entscheidungen aus Deiner innersten Wahrheit heraus zu treffen.
Damien wird Dich unterstützen, Ergebnisse klarer Entscheidungen im täglichen Leben zu erzielen - Entscheidungen, die Deinem Seelen-Wunsch entsprechen.




---------------------
Buchhalterischer Hinweis:
---------------------
Die von Sofengo automatisch ausgestellten Rechnungen über bezahlte Webinar-Buchungen enthalten keine Mehrwertsteuer. Wenn Du eine Rechnung mit ausgewiesener Mehrwertsteuer brauchst (nur relevant für Firmenkunden) wende Dich bitte an: anne@damien-wynne.de.