Akademie von/Academy of Damien Wynne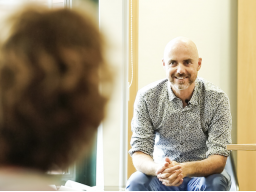 Healing through the essence of being / Heilung durch die Essenz des Seins
Date:

on request

Language:

English
This webinar will take place as a live broadcast during the seminar days of Damien in Athen. The participants on site also take part in the background in this webinar.

Remembering the beauty and bringing justice to you in your life, opening up results and flow in your daily life through a state of being

☆☆☆☆☆☆☆☆

Dieses Webinar findet als Live-Übertragung (mit deutscher Live-Übersetzung vor Ort) zum Ende der Seminartage von Damien in Athen statt. Die Teilnehmer vor Ort nehmen also im Hintergrund auch am Webinar teil.

Wir lassen die Schönheit in Dein Leben fliessen und bringen Gerechtigkeit dorthin, wo sie bisher fehlte.

Die Resultate daraus fliessen in deinen Alltag mit ein durch einen Zustand des Seins.





---------------------
Buchhalterischer Hinweis:
---------------------
Die von Sofengo automatisch ausgestellten Rechnungen über bezahlte Webinar-Buchungen enthalten keine Mehrwertsteuer. Wenn Du eine Rechnung mit ausgewiesener Mehrwertsteuer brauchst (nur relevant für Firmenkunden) wende Dich bitte an: anne@damien-wynne.de.