Kinesiologie & Energiearbeit DAMIT ES DIR GUT GEHT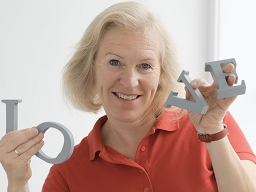 Kennenlernen Deines INNEREN Kindes in welchen Bereichen zeigt es sich bei der Erwachsenen.
In Consultation > Personality Development
Price:

5.00 €

Number of participants:

maximum 50

Application deadline:

1 days before the start

Language:

German
Kommt DIR das bekannt vor ?
# Mein Selbstwert ist Ausbaufähig.
# Ich gerate öfters in Emotionale Schieflage.
# Beim Nein sagen tue ich mir schwer.
# Ich kontrolliere so gerne.
# Leichtigkeit im Leben ist mir ein Fremdwort.
# Ich kämpfe ständig in allen möglichen Bereichen auch beim Gewicht.
# In der Beziehung gibt es ständig Steit über Lapallien.
# Eigenliebe wie geht das?
# Ich Opfere mich für andere völlig auf.
# Das Geld rinnt mir durch die Finger.
# Jede Veränderung bedeutet Stress für mich.
# Ich tue mir mit Entscheidungen schwer.
In diesem Webinar erkunden wir die Bereiche wo das Innere Kind in der Erwachsen aktiv ist.