Kathlin Mareia Kastilan. Berlin.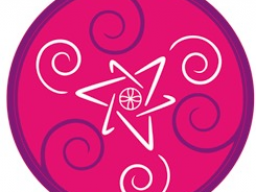 VIDEO*** DIE MAGIE MIT MYRIEL UNTERSTÜTZT DEINE VORHABEN - sh. Hinweis unten
In Body & Soul > Meditation
Price:

11.11 € incl. VAT

Number of participants:

maximum 13

Application deadline:

7 days before the start

Video price:

11.11 € incl. VAT

Video duration:

32 minutes

Language:

German
Tomorrow, 22nd Apr 2019, 12:00 pm - 12:30 pm
(GMT +02:00)
Registration deadline expired
A recording of this webinar is available.
Das Video wirkt auch beim nachträglichen Anhören, wenn Du live nicht dabei warst.***

Herzlich willkommen,
OMAR TA SATT,
NAMASTÈ!


Eine neue Zeit hat begonnen, langwährende karmische Themen sind abgeschlossen. Gerade jetzt zur Osterzeit ist eine gute Gelegenheit, mit dem Vergangenem Frieden zu machen und mit Myriels Strahlkraft noch mehr Licht in deine Vorhaben zu bringen und hinderliche (Fremd)-Strukturen zu erlösen.

Myriel ist die Hohepriesterin der Lichtkristallstadt Teltos. Es heißt, dass sie 1. Schülerin von Merlin ist. Myriel ist meine kosmische Mutter und es ist mir eine Ehre und Freude, für Dich im Webinar mit ihr zu wirken.

Du wirst in deinen göttlichen Garten reisen und Myriels Licht empfangen.

Bist Du dabei?

Bitte achte auf Deine stabile Internetverbindung.

***Im Webinar funktionierte leider der Musiklink nicht. Hier kannst Du diese unterstützende Musik hören:
https://www.youtube.com/watch?v=BiqlZZddZEo


Herzlichst,

Kathlin Mareia
https://www.bioenergetische-heilarbeit.de


Meine Vorschau:
https://www.sofengo.de/a/29850

Es gelten meine Hinweise im Profil. Auch diese Arbeit stellt kein Heilversprechen dar und ersetzt keine Therapien.