Akademie von/Academy of Damien Wynne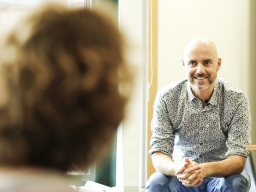 Procrastination / Aufschieberitis
In Body & Soul > Meditation
Video price:

33.00 € incl. VAT

Video duration:

1 hour and 59 minutes

Language:

English
A recording of this webinar is available.
Just one step away from changing your life?

Procrastination is a learned behavior that repeatedly reinforces itself by avoiding unpleasant activities. Why certain activities cause negative feelings and why we often resort to substitute actions such as media consumption, we will look at in this webinar.

Damien will help you to look at what blocks you from doing the things that need to be done. Together we will look at what can help you to develop a more successful, satisfying behavior.

⭐ ⭐ ⭐ ⭐ ⭐

Immer nur einen Schritt entfernt von der Änderung Deines Lebens?
Prokrastination ist ein erlerntes Verhalten, das durch Vermeidung unangenehmer Tätigkeiten sich immer wieder selbst verstärkt.
Warum bestimmte Tätigkeiten negative Gefühle hervorrufen und warum wir häufig auf Ersatzhandlungen wie beispielsweise Medienkonsum ausweichen, wollen wir uns in diesem Webinar anschauen.

Damien wird Dich unterstützen, hinzuschauen was dich blockiert, die Dinge zu tun, die getan werden müssen. Gemeinsam werden wir schauen, was Dich unterstützen kann, ein erfolgreicheres, befriedigenderes Verhalten zu entwickeln.

Die Webinare werden im Chat vom Englischen ins Deutsche übersetzt.


---------------------
Buchhalterischer Hinweis:
---------------------
Die von Sofengo automatisch ausgestellten Rechnungen über bezahlte Webinar-Buchungen enthalten keine Mehrwertsteuer. Wenn Du eine Rechnung mit ausgewiesener Mehrwertsteuer brauchst (nur relevant für Firmenkunden) wende Dich bitte an: anne@damien-wynne.de.