Academy of Therese Wenk healingconnection.ch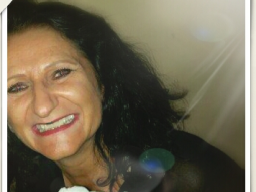 How to set healthy boundaries
Video price:

for free

Video duration:

1 hour and 18 minutes

Language:

English
A recording of this webinar is available.
Down-To-Earth-Serie:

Are you a healer, social worker, therapist, empath, highly sensitive etc and need practical advice to set healthy boundaries? Find out what you need, to take good care of yourself and get some handy tools for your daily use.

I am looking forward to seeing you at my live event.


-------------------------------------------------

Down-To-Earth-Serie:
I am offering special support for your personal growth. I'll introduce you to simple but highly effective tools, meditations and much more to assist you in becoming the best version of yourself. You'll learn how to take care of yourself, to heal and expand in a safe and powerful space.

Over the course of more than 25 years, I developed useful tools which I'd like to share with you. Expect a surprise with each edition, deep healing meditations, transmissions of healing energies, information, energy updates, teachings etc. all in perfect tune with the participants and the cosmic weather.
I'd like to make this an event filled with real life and down to earth advice. So, there'll be always some time available in the last part where you are free to interact with me asking questions, sharing your experiences by chat, mic or coming live on camera.

There will be a replay available for those who can't attend the live event. You can watch it as often as you wish to get the most benefit out of it. Each time you tune into it, the provided healing energies are still active.

Please visit my website www.healingconnection.ch if you'd like to book a personal healing session with me.

Thank you so much for supporting me by sharing this event with your friends.