Kathlin Mareia Kastilan. Berlin.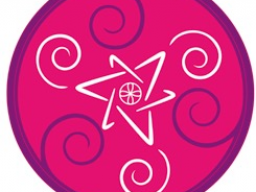 DEINE GELENKE - ENERGETISCHES DETOXEN UND ENERGETISCHE STAMMZELLENARBEIT - MIT VIDEO
In Body & Soul > Health Promotion
Video price:

33.33 € incl. VAT

Video duration:

1 hour and 2 minutes

Language:

German
A recording of this webinar is available.
Das Video wirkt auch nachträglich über Zeit und Raum für Dich, wenn Du live nicht dabei warst.

Herzlich willkommen,
OMAR TA SATT,
NAMASTÈ!

In dieser Energiearbeit und Meditation werden all die Themen und Speicherungen aus Deinen großen Gelenken energetisch bereinigt, die JETZT im Einklang mit Deiner Seele losgelassen werden möchten. Anschließend erfolgt die energetische Stammzellenübertragung.

Den großen Gelenken

- Schultern
- Hüfte
- Knie

sind genauso Themen zugeordnet, wie allen Organsystemen. Gelenke können grundsätzlich mit Deiner physischen und nichtphysischen Beweglichkeit in Verbindung gebracht werden (auch mit der Deiner Vorfahren.) Dies ist ein Aspekt.

Auf der physischen Ebene wirken diverse Faktoren, wie z.B. "Fehlhaltung" und der Mangel an verschiedenen Nährstoffen.

Gern wird der Begriff "Alterserscheinung" genutzt.

Dieses Webinar wird voraussichtlich 1 Stunde dauern.

Bitte achte auf Deine stabile Internetanbindung.

Fühle Dich herzlich willkommen!

Kathlin Mareia
https://bioenergetische-heilarbeit.de

Vorschau sofengo:
https://www.sofengo.de/a/29850


Ich weise ausdrücklich darauf hin, dass diese Form der geistigen Heilarbeit keine medizische Therapie ersetzt und auch kein Heilversprechen darstellt. JedeR Teilnehmer handelt auf eigene Verantwortung. Es gelten meine im Profil genannten Hinweise - vielen Dank.