Akademie von/Academy of Damien Wynne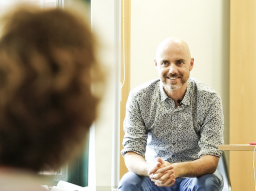 Using grief in a positive, constructive way / Trauer positiv und konstruktiv einsetzen
In Body & Soul > Meditation
Video price:

33.00 € incl. VAT

Video duration:

1 hour and 52 minutes

Language:

English
A recording of this webinar is available.
Using grief in a positive, constructive way

by clearing frozen parts of whats not spoken out and not resolved with deceased relatives and friends to bring you back into a state of presence.

Each webinar from 7pm - 9pm German time!

⭐ ⭐ ⭐ ⭐ ⭐

Trauer positiv und konstruktiv einsetzen
durch das Löschen eingefrorener Teile dessen, was mit verstorbenen Verwandten und Freunden nicht ausgesprochen und nicht gelöst wurde, um Dich wieder in einen Zustand der bewussten Präsenz zu bringen, dass Du wieder richtig Hier sein kannst.

Es gibt eine deutsche Live-Übersetzung schriftlich in der mitlaufenden Chatleiste.

---------------------
Buchhalterischer Hinweis:
---------------------
Die von Sofengo automatisch ausgestellten Rechnungen über bezahlte Webinar-Buchungen enthalten keine Mehrwertsteuer. Wenn Du eine Rechnung mit ausgewiesener Mehrwertsteuer brauchst (nur relevant für Firmenkunden) wende Dich bitte an: anne@damien-wynne.de.