Akademie von/Academy of Damien Wynne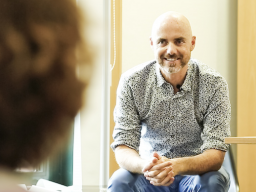 Activating your core-talents / Aktiviere Deine Kerntalente
In Body & Soul > Meditation
Video price:

33.00 € incl. VAT

Video duration:

1 hour and 56 minutes

Language:

English
A recording of this webinar is available.
Activating your core-talents

Of you as a man, as a woman, creating and materializing your vision into your daily life.

Each webinar from 7pm - 9pm German time!

⭐ ⭐ ⭐ ⭐ ⭐

Aktiviere Deine Kerntalente
als Mann, als Frau, um Deine Vision auf die Erde zu bringen und in Deinem Alltag zu verwirklichen.

Es gibt eine deutsche Live-Übersetzung schriftlich in der mitlaufenden Chatleiste.

---------------------
Buchhalterischer Hinweis:
---------------------
Die von Sofengo automatisch ausgestellten Rechnungen über bezahlte Webinar-Buchungen enthalten keine Mehrwertsteuer. Wenn Du eine Rechnung mit ausgewiesener Mehrwertsteuer brauchst (nur relevant für Firmenkunden) wende Dich bitte an: anne@damien-wynne.de.