Akademie von/Academy of Damien Wynne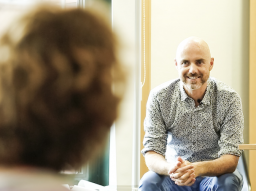 Initiation from girl to woman, from boy to man / Einweihung vom Mädchen zur Frau, vom Jungen zum Mann
In Body & Soul > Meditation
Video price:

33.00 € incl. VAT

Video duration:

2 hours

Language:

English
A recording of this webinar is available.
Initiation from girl to woman, from boy to man

Awaken the male and female warrior in you to bring in self-confidence and to reawaken your courage to bring in safety, acceptance and compassion into your life.

Each webinar from 7pm - 9pm German time!

⭐ ⭐ ⭐ ⭐ ⭐

Einweihung vom Mädchen zur Frau, vom Jungen zum Mann

Erwecke den männlichen Krieger, die weibliche Kriegerin in dir, um Selbstvertrauen zu schaffen und deinen Mut zu wecken, Sicherheit, Akzeptanz und Mitgefühl in dein Leben zu holen.

Es gibt eine deutsche Live-Übersetzung schriftlich in der mitlaufenden Chatleiste.

---------------------
Buchhalterischer Hinweis:
---------------------
Die von Sofengo automatisch ausgestellten Rechnungen über bezahlte Webinar-Buchungen enthalten keine Mehrwertsteuer. Wenn Du eine Rechnung mit ausgewiesener Mehrwertsteuer brauchst (nur relevant für Firmenkunden) wende Dich bitte an: anne@damien-wynne.de.