Akademie von/Academy of Damien Wynne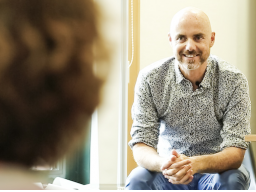 The Power of your Eyes / Die Kraft deiner Augen
In Body & Soul > Meditation
Video price:

44.00 € incl. VAT

Video duration:

2 hours and 1 minute

Language:

German
A recording of this webinar is available.
Damien has developed a new technique which will give you the tools to take self-responsibility for your vision. This new technique might help you to ground your eye-sight and to see the truth clearly.

Each webinar from 7pm - 9pm German time!

⭐ ⭐ ⭐ ⭐ ⭐

Damien hat eine neue Technik entwickelt, die Dir helfen kann, Deine Sehstärke zu verbessern und die Wahrheit klarer zu erkennen. Dies wiederum kann Dich unterstützen, die Selbstverantwortung für Deine Sicht zu übernehmen.

Es gibt eine deutsche Live-Übersetzung schriftlich in der mitlaufenden Chatleiste.



---------------------
Buchhalterischer Hinweis:
---------------------
Die von Sofengo automatisch ausgestellten Rechnungen über bezahlte Webinar-Buchungen enthalten keine Mehrwertsteuer. Wenn Du eine Rechnung mit ausgewiesener Mehrwertsteuer brauchst (nur relevant für Firmenkunden) wende Dich bitte an: anne@damien-wynne.de.