Akademie von/Academy of Damien Wynne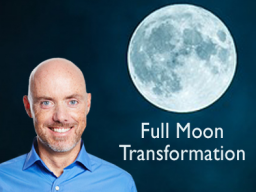 12. Dez. 2019 > Vollmond-/Full Moon-Transformation
In Body & Soul > Meditation
Video price:

19.00 € incl. VAT

Video duration:

2 hours and 4 minutes

Language:

English
A recording of this webinar is available.
Damien will be working with the topics, which the field has brought up during the last month emotionally and will go deeper with the transformation to complete the cycle.

He will be doing this on every full moon, so that you are fresh and ready for the next cycle's rebirthing.

***************************************************

At the beginning of each full moon webinar Nicole Ines Harnisch gives
an insight into the current gifts and tasks of the astrological constellations.

Nicole Ines Harnisch
Evolutionary astrology
Advice also online
Monthly Astro Newsletter
www.neptunic.de

⭐ ⭐ ⭐ ⭐ ⭐

Damien wird mit all den Themen und Herausforderungen arbeiten, die das Feld im letzten Monat auf emotionaler Ebene hervorgebracht hat und er wird tiefer in die Transformation dieser Inhalte einsteigen, um den Zyklus zu vervollständigen.

Damien wird dies an jedem Vollmond anbieten, so dass Du frisch und bereit für die Wiedergeburt des nächsten Zyklus bist.

Die Webinare werden im Chat vom Englischen ins Deutsche übersetzt.

***************************************************

Nicole Ines Harnisch gibt zu Beginn eines jeden Vollmond-Webinars einen Einblick über die aktuellen Gaben und Aufgaben der astrologischen Konstellationen.

Nicole Ines Harnisch
Evolutionäre Astrologie
Beratung auch online
Monatlicher Astro Newsletter
www.neptunic.de



---------------------
Buchhalterischer Hinweis:
---------------------
Die von Sofengo automatisch ausgestellten Rechnungen über bezahlte Webinar-Buchungen enthalten keine Mehrwertsteuer. Wenn Du eine Rechnung mit ausgewiesener Mehrwertsteuer brauchst (nur relevant für Firmenkunden) wende Dich bitte an: anne@damien-wynne.de.