Akademie von/Academy of Damien Wynne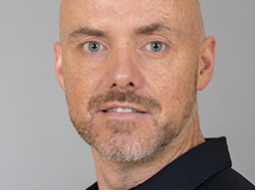 Lade Deine Stammzellen auf / Supercharging your Stem-cells
In Body & Soul > Meditation
Video price:

19.00 € incl. VAT

Video duration:

2 hours

Language:

English
A recording of this webinar is available.
This Webinar is about reconnecting with your stem cells; remembering and integrating the power of your stem cells in all aspects of your life.

What stem cell are: stem cell are the blueprint for any other cell. In other words, they have the fundamental potential to be regenerative throughout the body wherever it is needed.

All seminars from 7 - 9 pm German time

⭐ ⭐ ⭐ ⭐ ⭐

In diesem Webinar geht es darum, sich bewusst mit Deinen Stammzellen zu verbinden. Erinnere und Integriere die Kraft Deiner Stammzellen in alle Aspekte Deines Lebens.

Was Stammzellen sind: Stammzellen sind der Bauplan für jede andere Zelle. Mit anderen Worten, sie haben das grundsätzliche Potenzial, überall im Körper regenerativ zu wirken, wo immer es benötigt wird.

Das Webinar wird im Chat vom Englischen ins Deutsche übersetzt.
---------------------
Buchhalterischer Hinweis:
---------------------
Die von Sofengo automatisch ausgestellten Rechnungen über bezahlte Webinar-Buchungen enthalten keine Mehrwertsteuer. Wenn Du eine Rechnung mit ausgewiesener Mehrwertsteuer brauchst (nur relevant für Firmenkunden) wende Dich bitte an: anne@damien-wynne.de.