Akademie von/Academy of Damien Wynne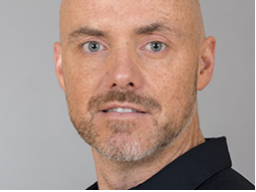 Practitioner-Webinar about Stillness and Flow / Practitioner-Webinar über Stille und Fliessen
In Body & Soul > Meditation
Video price:

44.00 € incl. VAT

Video duration:

2 hours and 1 minute

Language:

English
A recording of this webinar is available.
Acceptance

Remembering yourself where the trauma is. Damien will support you to accept it, so you can let it go and start to flow again.
He will help you to go to spaces where you couldnt go before alone. We will go there together and explore together what there is behind it the joy of life!

This webinar is intended as a training especially for already trained LightGrids practitioners or other therapists, teachers or practitioners. Basic LightGrids training may be helpful in understanding, but we do not exclude anyone. Basically, the training webinars identified as "Practitioner" are accessible and bookable for EVERYONE who is interested in the respective topic and would therefore like to go deeper.

7 to 9 pm, German time

⭐ ⭐ ⭐ ⭐ ⭐

Annehmen

Practitioner-Webinar über Stille und Fliessen
Erinnere Dich, wo das Trauma ist. Damien unterstützt Dich dabei, es zu akzeptieren, so dass Du es loslassen und wieder fließen kannst.
Er wird Dir helfen, in Räume zu gehen, in die Du vorher alleine nicht gehen konntest. Wir werden gemeinsam dorthin gehen und gemeinsam erkunden, was dahinter steckt - die pure Lebensfreude!

Dieses Webinar ist als Fortbildung gedacht speziell für bereits ausgebildete LightGrids-Behandler oder andere Therapeuten, Lehrer oder Behandler. Eine LightGrids-Grundausbildung mag zum Verständnis hilfreich sein, allerdings schließen wir niemanden aus. Grundsätzlich sind die als "Practitioner" gekennzeichneten Ausbildungs-Webinare für JEDEN zugänglich und buchbar, der sich für das jeweilige Thema interessiert und damit tiefer gehen möchte.