Akademie von/Academy of Damien Wynne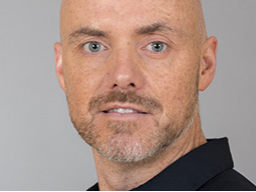 The Power of your Eyes / Die Kraft deiner Augen
In Body & Soul > Meditation
Video price:

44.00 € incl. VAT

Video duration:

2 hours

Language:

English
A recording of this webinar is available.
Damien has developed a new technique which will give you the tools to take self-responsibility for your vision. This new technique might help you to ground your eye-sight and to see the truth clearly.

Damien has put together a very special Christmas package for you, with four very powerful webinars. Each of these online seminars is something special in itself, as a four-power package, it will be a life-changing Christmas gift to yourself!

The four webinars are:
1.) Wednesday December 12th: The power of your eyes
2.) Friday, December 14th: Are you really satisfied?
3.) Sunday, December 16th: Transform family wounds into Christmas presents
4.) Saturday, December 22nd:Full Moon Transformation

Booked individually the total cost will be 154 €, in the package only 114.40 €, so you save 40 €. If you like to take this offer, please book the webinars 2, 3 and 4 and let Esther know as soon as you have done that(esther@damien-wynne.de). We will then send you a 90% coupon for the 1st webinar, so you only need to pay 4,40 € (instead of 44 €).
This offer is also valid retrospectively (i.e. if all or some live webinars are already over and you want to buy all 4 recordings).
If you can not attend one of these 4 dates live, you can watch the recordings of the webinars at any time and as often as you like.
Each webinar from 7pm 9pm German time!

⭐ ⭐ ⭐ ⭐ ⭐

Damien hat eine neue Technik entwickelt, die Dir helfen kann, Deine Sehstärke zu verbessern und die Wahrheit klarer zu erkennen. Dies wiederum kann Dich unterstützen, die Selbstverantwortung für Deine Sicht zu übernehmen.

Damien hat ein ganz besonderes Weihnachts-Paket für Dich geschnürt, mit vier sehr kraftvollen Webinaren. Jedes dieser Online-Seminare ist für sich genommen schon etwas Besonderes, als Vierer-Power-Paket wird es ein lebensveränderndes Weihnachtsgeschenk an Dich selber!

Die vier Webinare sind:

1.) Mittwoch 12. Dezember Die Kraft Deiner Augen
2.) Freitag 14. Dezember Bist Du wirklich zufrieden?
3.) Sonntag 16. Dezember Familienwunden in Weihnachtsgeschenke verwandeln
4.) Samstag 22. Dezember Vollmond-Transformation

Einzeln gebucht kosten die Webinare insgesamt 154 €, im Paket nur 114,40 €, Du sparst also 40,- €. Wenn Du dieses Angebot annehmen willst, buche bitte die Webinare 2, 3 und 4 und gib Esther Bescheid, sobald Du das gemacht hast (esther@damien-wynne.de). Wir senden Dir dann einen 90%Gutschein für das 1. Webinar, so dass Du dafür also nur 4,40 € (statt 44 €) zu bezahlen brauchst.

Dieses Angebot gilt auch nachträglich (also wenn alle oder einzelne Live-Webinare schon vorbei sind und Du alle 4 Aufzeichnungen kaufen magst).

Falls Du an einem dieser 4 Termine nicht live teilnehmen kannst, kannst Du die Aufzeichnungen der Webinare auch nachträglich jederzeit und so oft Du willst anschauen.

Die Webinarzeiten sind von 19 bis 21 Uhr. Es gibt eine deutsche Live-Übersetzung schriftlich in der mitlaufenden Chatleiste.

---------------------
Buchhalterischer Hinweis:
---------------------
Die von Sofengo automatisch ausgestellten Rechnungen über bezahlte Webinar-Buchungen enthalten keine Mehrwertsteuer. Wenn Du eine Rechnung mit ausgewiesener Mehrwertsteuer brauchst (nur relevant für Firmenkunden) wende Dich bitte an: anne@damien-wynne.de.