Akademie von/Academy of Damien Wynne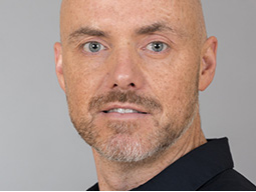 Accepting the GOOD things in life / Die GUTEN Dinge im Leben annehmen
In Body & Soul > Meditation
Video price:

44.00 € incl. VAT

Video duration:

1 hour and 54 minutes

Language:

English
A recording of this webinar is available.
The amygdala is part of the limbic system in the brain. Together with the hippocampus, this brain region regulates emotional expressions. Especially the development of anxiety is anchored in the amygdala.

The Amygdala is unconsciously searching for problems, which is a genetic program, that was passed onto you. Damien has developed a brandnew technique which will help you to reset the amygdala-programming and change it in a way that it can focus on the GOOD things first.

⭐ ⭐ ⭐ ⭐ ⭐

Die Amygdala (Mandelkern) ist Teil des limbischen Systems im Gehirn. Zusammen mit dem Hippocampus reguliert diese Hirnregion den emotionalen Ausdruck. Vor allem die Entwicklung der Angst ist in der Amygdala verankert.
Die Amygdala sucht unbewusst nach Problemen, einem genetischen Programm, das an Dich weitergegeben wurde. Damien hat eine brandneue Technik entwickelt, die Dir helfen kann, die Amygdala-Programmierung zurückzusetzen und so zu ändern, dass es sich vor allem auf die GUTEN Dinge konzentrieren kann.

Dieses Webinar wird schriftlich "live im Chat" auf Deutsch übersetzt!