Akademie von Sonja Solve Schneider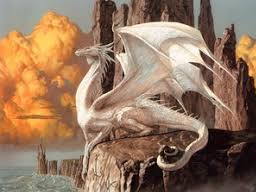 Dragon-Grid Lichtgitter " Einstimmung"
In Body & Soul > Health Promotion
Price:

17.00 € incl. VAT

Number of participants:

maximum 10

Application deadline:

2 hours before the start

Language:

German
Das Dragon-Grid ist ein Lichtgitter, das aus einer reinen Liebesschwingung und einer sehr wärmenden und warmen energetischen Einstrahlung besteht. Diese wärme fließt durch alle deine Körper.
Es aktiviert und reinigt alle deine Chakren und deine Lichtkörperebenen mit seinem rosaroten Lichtgitterstrahlen. Der gesamte Stoffwechsel kommt in Schwung und eine ganz eigene Körper-Seelen und Geist-Entgiftung mit dieser Energie, kann stattfinden.
Lass dich überraschen!
Dieses Lichtgitter verleiht einem ein sehr warmes geborgenes Gefühl. Die Schwingungen erinnern an eine Welt, die wir oft noch aus den Kindertagen kennen.

Layout und Text
Tanja SarahShan Wellmann
Ellen DanaS Stamer

Lass geschehen was geschen soll, denn Heilung fließt genau dort ein, wo sie am nötigsten geberaucht wird!

Die Teilnahme am Seminar/Sitzung ist freiwillig. Somit trägt der Klient auch die volle Verantwortung für sich selbst und für seine Handlungen während des Seminars/Sitzung und danach.
Das Seminar/Sitzung ersetzt keinen Arzt, Heilpraktiker und/oder vergleichbar orientierte Ausbildung. Ich gebe auch keine Heilungsversprechen,
jede Seele entscheidet selbst, ob Heilung geschieht.