Akademie von/Academy of Damien Wynne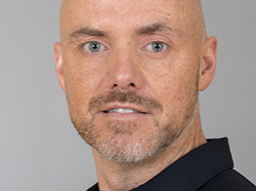 S8_Sacred sexuality / Heilige Sexualität
In Body & Soul > Meditation
Video price:

33.00 € incl. VAT

Video duration:

2 hours and 1 minute

Language:

English
A recording of this webinar is available.
A webinar-series in 8 sessions

This webinar-series will encourage you to release your control the control, which is keeping you in your mind and thus disconnecting you from yourself and your partner.

Session by Session Damien will go deeper and deeper into your true connection with your sexuality. Damiens work will support you to melt together, bringing tenderness and coziness and safety into the relationship with yourself and the one you are present with.

These 8 modules build on each other, but can still be booked individually.

Missed modules can also be bought later as a video recording. When you have booked 7 of the webinars, youll get the eights one as a gift from us for free. Videos that are purchased later are also valid for the package discount.

Each webinar from 7pm 9pm German time, 33 € each

The eight dates are:

Thu, 6th September
Tue, 18th September
Wed, 3rd October
Thu, 18th October
Thu, 1st November
Mon, 12th November
Tue, 4th December
Thu, 20th December

**************

Eine Webinar-Serie in 8 Sitzungen

Diese Webinar-Serie wird Dich ermutigen, Deine Kontrolle freizugeben - die Kontrolle, die Dich in Deinem Verstand gefangen hält und Dich von Dir selbst und Deinem Partner trennt.

Mit jeder Sitzung wird Damien Dich tiefer und tiefer in die wahre Verbindung mit Deiner eigenen Sexualität führen. Damiens Arbeit wird dich dabei unterstützen, miteinander zu verschmelzen, Zärtlichkeit, Behaglichkeit und Sicherheit in die Beziehung mit dir selbst zu bringen und mit dem, mit dem du gegenwärtig zusammen bist.

Diese 8 Module bauen aufeinander auf, können aber auch einzeln gebucht werden.
Verpasste Module können auch später als Videoaufnahme gekauft werden. Wenn Du 7 der Webinare gebucht hast, erhältst Du das Achte als Geschenk von uns kostenlos. Videos, die später gekauft werden, können auch auf den Paket-Rabatt angerechnet werden.

Jedes Webinar von 19 bis 21 Uhr, jeweils 33 €. Deutsche Live-Übersetzung schriftlich in der mitlaufenden Chatleiste.

Die acht Termine sind:

Do, 6. September
Di, 18. September
Mi, 3. Oktober
Do, 18. Oktober
Do, 1. November
Mo, 12. November
Di, 4. Dezember
Do, 20. Dezember

---------------------
Buchhalterischer Hinweis:
---------------------
Die von Sofengo automatisch ausgestellten Rechnungen über bezahlte Webinar-Buchungen enthalten keine Mehrwertsteuer. Wenn Du eine Rechnung mit ausgewiesener Mehrwertsteuer brauchst (nur relevant für Firmenkunden) wende Dich bitte an: anne@damien-wynne.de.