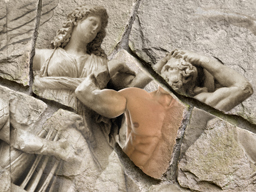 J I V A oder PARASITÄR?
In Trainings & Workshops > Transformation
Video price:

15.00 € incl. VAT

Video duration:

2 hours and 38 minutes

Language:

German
A recording of this webinar is available.
* Der Irrgarten der Selbst-Identifikationen
* Uralter kosmischer Kampf in falschen Schubladen
* Eine revolutionäre Basis der Vereinigung

Wir sortieren Dinge und Menschen sehr leicht aufgrund gut sichtbarer Unterschiede.
Licht-Dunkelheit, spirituell-profan, vegan-Fleischesser, Götter-Menschen, Täter-Opfer...
Nun, jedes einzelne dieser Parameter und auch eine beliebige Kombination davon kann
JIVA oder parasitär sein.

Das sind zwei Pole auf eine großen Skala des Lebens und der Evolution, und die verborgene Tiefe dieser Prinzipien machen sie unsichtbar und nicht direkt begreiflich.
JIVA ist die summare Ausrichtung eines Lebewesens auf die gesunde Evolution
der gesamten Schöpfung - und nicht nur auf das eigene Wohlergehen. Dies beinhaltet
verschiedene Parameter bei Menschen, Tieren, Hyperraum- und Lichtwesen. Welche genau?

Diese Unterscheidung und Identifikation als Jiva sind immens wichtig, weil sie eine Basis liefern, die eine speziesübergreifende Zusammenarbeit für die Neue Erde ermöglicht.
Es geht ein Ruck durch die Schöpfung und viele Kräfte werden jetzt aktiv...