Akademie von/Academy of Damien Wynne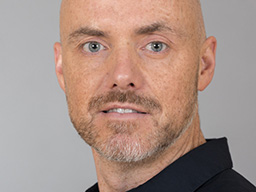 Fear of Living your own life? / Angst davor, Dein eigenes Leben zu leben?
In Body & Soul > Meditation
Video price:

22.00 € incl. VAT

Video duration:

1 hour and 55 minutes

Language:

English
A recording of this webinar is available.
ATTENTION: Webinartime 7 to 9 pm, German time

This webinar will be based on what is holding you back from the greater version of you and to bring you to a state of total acceptance of where you are at and facing it and having the ability to grow from that to your full potential.

*************

ACHTUNG: Das Webinar findet wie immer von 19:00 - 21:00 Uhr statt!

Bei diesem Webinar geht es um das, was Dich von der größeren Version Deines Selbst abhält.

Damiens Arbeit kann Dir helfen, Dich in einen Zustand totaler Akzeptanz dessen zu bringen,
wo Du in Deinem Leben gerade stehst und Dir selbst gegenüber zu treten um daraus die Fähigkeit zu schöpfen, in Dein volles Potential hinein zu wachsen.


---------------------
Buchhalterischer Hinweis:
---------------------
Die von Sofengo automatisch ausgestellten Rechnungen über bezahlte Webinar-Buchungen enthalten keine Mehrwertsteuer. Wenn Du eine Rechnung mit ausgewiesener Mehrwertsteuer brauchst (nur relevant für Firmenkunden) wende Dich bitte an: anne@damien-wynne.de.