Academy of Therese Wenk healingconnection.ch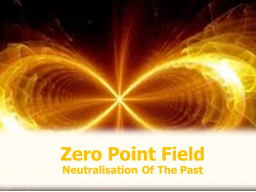 Zero Point Field
In Body & Soul > Meditation
Video price:

111.00 €

Video duration:

50 minutes

Language:

English
A recording of this webinar is available.
Within this webinar I am taking you to your zero point field to release and neutralize the past in order for you to step into a brighter future.
We will be healing and releasing karmic blocks especially from your bloodline and past lives. Rewriting your past within your DNA will help you tremendously to start living you true potentials without the hindrance of genetic and energetic attachments.

You can watch this video as many times as you wish to access these amazing vibrations and because it's done in the quantum field, you'll receive / release exactly what you is ready for you every time you tune into it.

All you "need" to do is to relax, open your heart and let it happen. Expect some profound changes in your own rhythm and perfect timing of your soul.